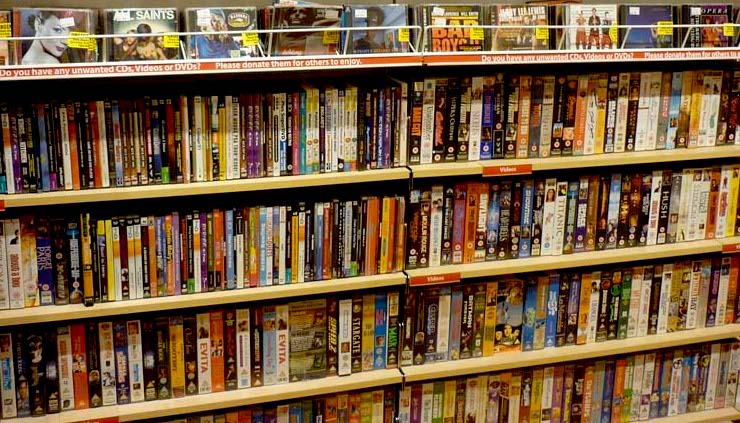 This post was contributed by Jerome Turner.
I mostly encounter videos now in charity shops, and always find it interesting how the same films seem to turn up a lot. Mostly Jurassic Park and the like, always a few 'keep fit' videos too, probably dumped after the New Year resolution to lose weight goes out the window.
There also seem to be a lot of children's VHS tapes in charity shops. I guess this may be partly due to the popularity of DVD formats, but also the 'always on' nature of CBeebies and other kids channels. I know the idea of buying kids DVDs seems a bit defunct.
I wonder how many people actually buy charity shop VHS tapes? People must do, otherwise the staff would just bin them I guess.